Wilco have just announced their 13th studio album, solidifying their position as one of the industry's most prolific alt-rock groups. Cousin, out September 29 via dBpm Records, promises a new pivot for a band long regaled for its ability to reshuffle and renew. Produced by Cate Le Bon, the LP sees Wilco's first outside production since 2007's Sky Blue Sky. Cousin shines with instrumental influence from Le Bon's glimmering, electric vault, a modernist twist for the iconic folk stars. The record explores the strained, persistent human connections of a fractured world, the ever-intertwining relations we can't ignore despite our best efforts. "I'm cousin to the world," frontman Jeff Tweedy notes cheekily. "I don't feel like I'm a blood relation, but maybe I'm a cousin by marriage."
Lead single "Evicted" is Tweedy and Wilco at their folksiest and most desperate. In typical fashion, a warm, thrumming guitar underlies his imploring twang, a summoning song for a love that, for the band, seems always just out of reach. Nels Cline's ever-impeccable guitar sparkles in hypnotic, swaying loops as Tweedy layers familiarly over him, but synths and 12-strings carry the tune in new musical directions. "Am I ever going to see you again?" he croons, the eternal question which promises to encircle Cousin.
Check out the lyric video for "Evicted" and the artwork and tracklist for Cousin below.
Cousin Artwork: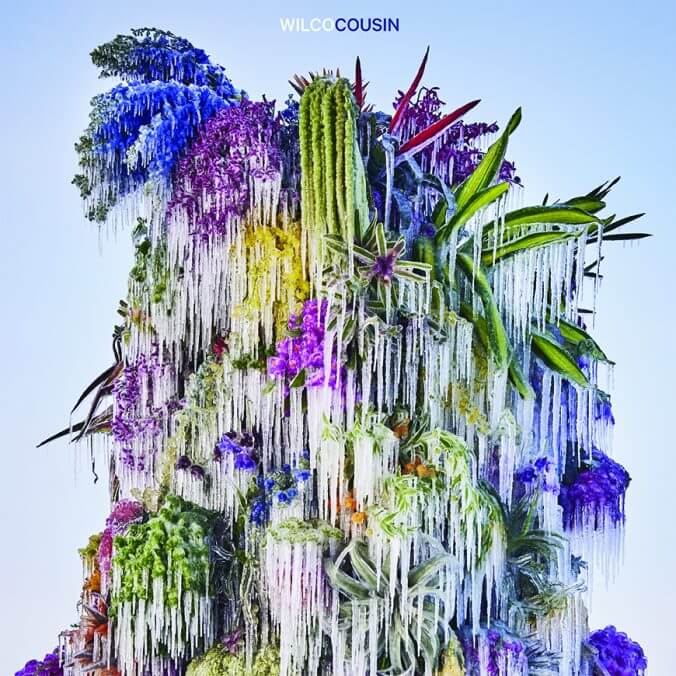 Cousin Tracklist:
Infinite Surprise
Ten Dead
Levee
Evicted
Sunlight Ends
A Bowl And A Pudding
Cousin
Pittsburgh
Soldier Child
Meant To Be